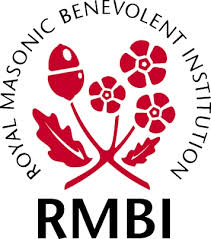 Many Companions will be aware our Craft Province has announced a Festival Appeal in support of the Royal Masonic Benevolent Institute that is to run until 2019. The Grand Superintendent & his Executive are keen to lend their support to that Festival Appeal. The RMBI seeks to support our older brethren and provide financial support for the Masonic Care Homes across the country, one of which is Cornwallis Court located at Bury St. Edmunds.
Any financial support the Royal Arch makes will undoubtedly come from the Suffolk Provincial Grand Chapter Charity. My role as Provincial Charity Steward is to raise the profile of that Charity and invite the companions to consider making small but regular gift aid donations. I am only suggesting that you pledge a modest amount of £3 or £4 but if you can make it a monthly donation it will soon mount up without you missing it. The Chapter Charity will then claim back the Gift Aid amount which is currently 25p in the pound.
Any amount will be gratefully received. No doubt the residents of all the Masonic Care Homes, including those in Cornwallis Court will ultimately benefit from your generosity. To enable Companions to make a donation, a Gift Aid Template can be downloaded here. Alternatively you may contact me directly for further information.

Yours sincerely & fraternally,
Kelvin Larcombe – Provincial Charity Steward.